Calling all trendsetters! 2022 jewelry trends are quickly hitting the scene, and we are loving the bold statements and unique pieces that are gracing the runways, and maybe even your own collection. Here are some of our favorite trends for you to check out, and of course, our team is here to help you find the perfect fit, style, and sparkle for your unique tastes.
Vintage Style Rings
2022 brings back cherished trends like vintage rings with an old Hollywood feel. Aim for gemstones, emeralds, and pearls with gold placement to truly embody the vintage vibe. We have a full selection of vintage rings you will fall in love with!
14K Yellow Cultured White Freshwater Pearl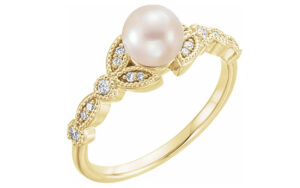 14K Yellow 7×5 mm Emerald Accented Ring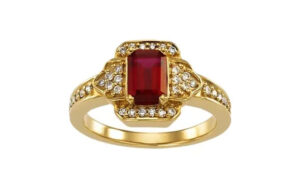 14K White 10×8 mm Oval Ring Mounting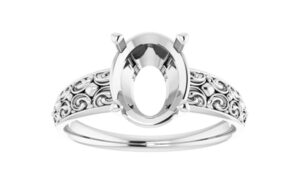 Chunky Gold Chains
Step into 2022 making a bold statement with chunky gold chains. This look has grown in popularity thanks to Hermès and other runway trendsetters. Bonus points for layering multiple chains for a polished and unique look.
14K Yellow Fancy Link 38″ Chain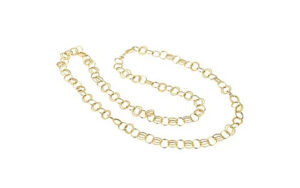 14K Yellow 10.25 mm Panther 17″ Chain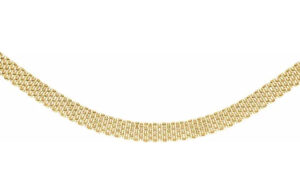 14K Yellow 5.5 mm Figaro 18″ Chain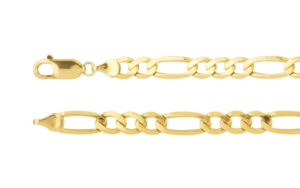 Bold Earrings
2022 is all about statement piece earrings. We see bold colors, geometrical designs, and unique chains stealing the show this year. Here are a few of our favorites, but don't forget we have many more styles and sets to choose from. 
14K Yellow Natural Emerald  Spike Earrings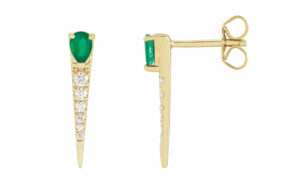 14K Yellow Natural Green Tourmaline Earrings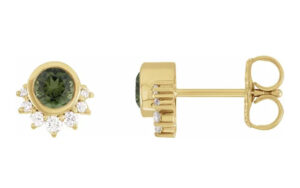 14K Yellow Natural Tanzanite Granulated Earrings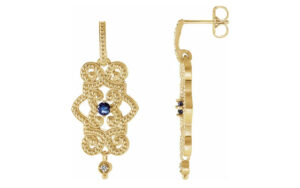 Classic Black
Want to add a bold statement to your outfits? Try adding the classic, yet eye-catching black onyx to your jewelry collection.This timeless, yet edgy style is always on trend.
14K Yellow Natural Black Onyx Heart 16-18″ Necklace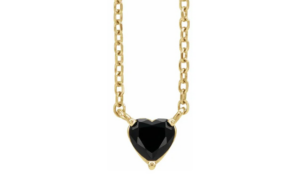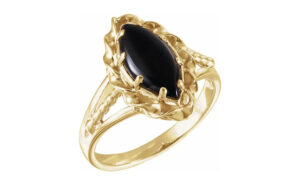 Sterling Silver Onyx & Cubic Zirconia Halo-Style Earrings
What trends do you love so far this year? Whether you like classic, on-trend, or unique styles, we have the perfect jewelry for you. Visit us in-store and check out the latest and greatest jewelry. We always love to help our customers find the ideal piece that truly shows off their style and personality. 
35 Maple Street
East Longmeadow, MA 01028
Tuesday - Thursday 10:00am - 5:30pm
Friday 10:00am - 5:00pm
Saturday 10:00am - 3:00pm
Sunday & Monday Closed